Most people are amazed when they see young girls and boys tumbling across a gym floor. If you aren't familiar with gymnastics events, the athletes may look superhuman.
Many older kids (12+) often wonder if it's too old for them to start gymnastics classes. The answer everyone wants to hear is "no, it's not too old". People will tell you, "you can start gymnastics at any age". And, guess what? It's true!
In fact, even adults who develop an interest in gymnastics can start recreational classes. Yet, when deciding if you are too old to start classes, you have, to be honest about your expectations.
Do you want to compete? Do you just want to get toned? Here, we will go over topics often discussed when someone is considering whether they want to begin gymnastics classes.
Do you want to compete? Recreational vs. Competitive Gymnastics
You may be sitting on your couch watching the Olympians tackle the balance beam and think to yourself, I want to do that someday.
Olympic gymnastics athletes start their careers early. Some may have even started tumbling as young as two years old. That's impressive, right?
Now think about this, the average retirement of a professional female gymnast is 16 to 25. Male gymnasts usually peak a little later than women gymnasts, they retire somewhere between 17 and 25.
Realistically speaking, if you are older than 12, you may be too old to begin gymnastics classes, make a competitive team, and move up. I'm not saying it's impossible, but it is improbable.
The reason it is hard for someone older than 12 to make a competition team and move up levels is due to the training and time needed to get to Elite status. Some girls start at four years of age and still won't make it to Elite status.
Instead of joining a traditional competition team, someone older than 12 may want to join a recreational class. Some gyms may even have classes just for tweens and teens. If you are interested in tumbling, you may be able to find a tumbling only class too.
An older gymnast may want to consider a gym that has Xcel competition teams. The Xcel program lets girls that wouldn't be able to compete in traditional gymnastics competitions to be able to compete. 
Xcel programs have different rules than other programs and allow for adaptations that enable girls to do moves that are easier for them.
When is it too late to start gymnastics?
From the information above, you may think it's too late to start gymnastics if you are older than 12. That's not true! Anyone can start gymnastics at any age.
What we are trying to convey in the information above is that you probably won't be an Olympian or get a scholarship if you start gymnastics over the age of 12. But that shouldn't always be your goal anyway. Gymnastics has more to offer than most people realize.
There are many other reasons to take gymnastics classes. Gymnastics is one of the only sports that works the entire body. What this means is that you will get toned and improve your physicality by taking a gymnastics class.
Pole vaulters, cheerleaders, football players, and many others can enjoy the fitness that gymnastics offers at any age.
Don't let your age discourage you from taking gymnastics class
The bottom line is you shouldn't let your age discourage you from starting classes. Instead of worrying about whether you are too old for a program, it's important to consider what your expectations are.
If someone wants to take recreational gymnastics classes at a local gym, they should go for it! Whether their 17 or 35, the class will help them become toned, more flexible, and feel good.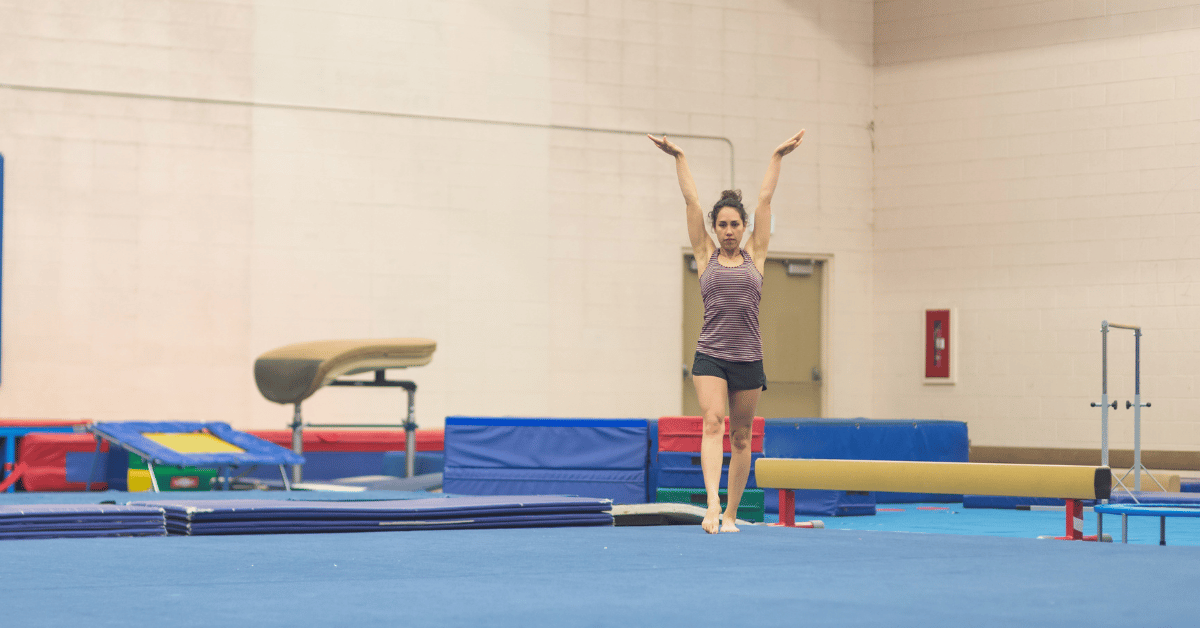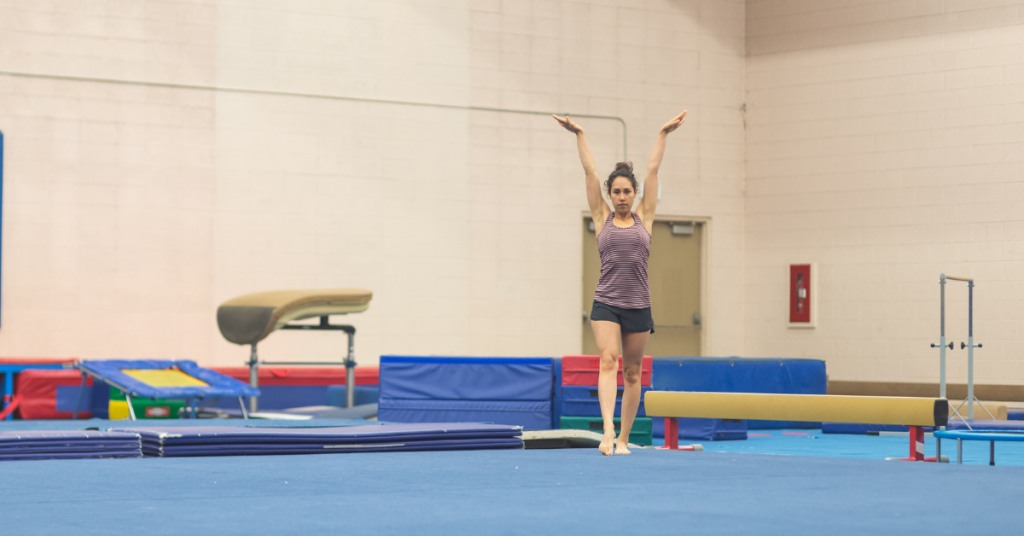 But, if your 16-year-old daughter wants to start classes for the first time, it's important to talk about expectations. She probably won't compete and may struggle with some of the most complicated movements. But, none of this is a reason not to start classes. Everyone can get something out of a gymnastics class!
How old were you or your child when they started gymnastics and do you think it was a good decision? Let us know in the comment!
Read also: Recreational vs. Competitive Gymnastics