Who is Sunisa "Suni" Lee and what is her background?
Suni Lee is a professional American gymnast. She won the 2020 Tokyo Olympic all-around champion. She was born Sunisa Phabsomphou on March 9, 2003, in Saint Paul, Minnesota. She is of Hmong descent. Her mother is a refugee who immigrated to the United States from Laos as a child.
From the age of two, she was raised by her mother's longtime partner, John Lee, and she considers him to be her father. Suni decided to use his surname professionally as a teenager.
How did Suni Lee become a gymnastics champion at such a young age?
John Lee always knew his daughter had talent. From a young age, Suni loved to flip and tumble, and her father was happy to help her practice. He would often spot her while she did backflips or other tricks around the house, much to the frustration of her mother.
John enrolled Suni in gymnastics classes. The family didn't have a lot of money, so John built a balance beam in the backyard for Suni to practice on. 
Suni quickly began to excel in gymnastics. By the age of eight, she was already winning competitions. She became a member of the USA Gymnastics National Team in 2016 and competed in her first World Championships in 2017.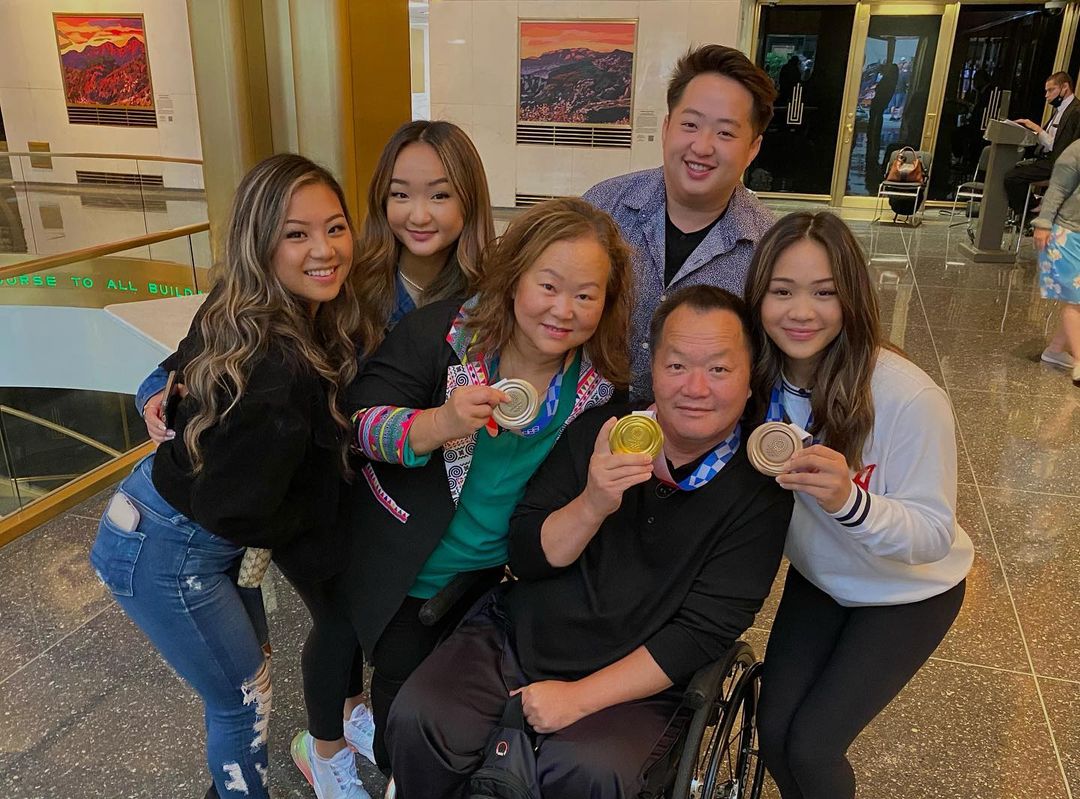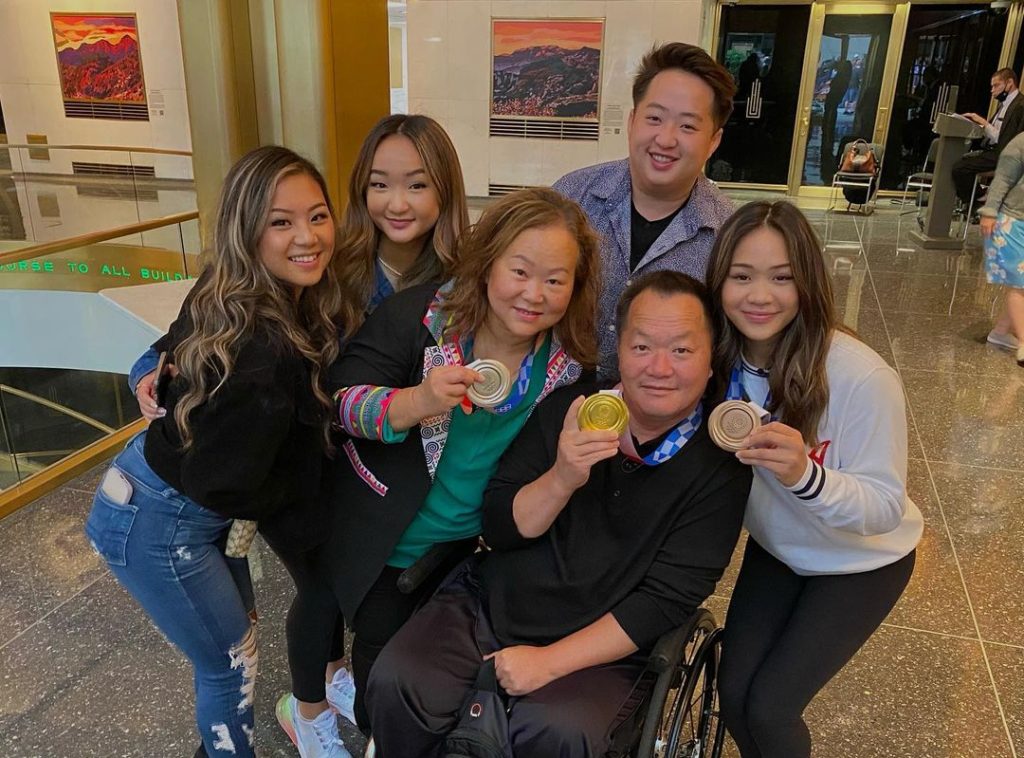 What are some of Suni Lee's most notable achievements?
In 2019, Suni helped the American team win gold at the World Championships. She also won a bronze medal on the uneven bars.
At the Tokyo 2020 Olympics, she made history by becoming by winning an Olympic gold medal in the all-around competition. She is also the first Hmong-American to ever compete in the Olympics.
What are Suni Lee's future goals and aspirations in artistic gymnastics and beyond?
Suni's goal is to continue to compete at the highest level and to win medals again in the 2024 Summer Olympics. She also wants to inspire other young Hmong girls to pursue their dreams, no matter how difficult they may seem.
Suni is currently training hard to reach her goals. She is a role model not only to Hmong girls, but to all young gymnasts who aspire to one day compete in the Olympics. Suni Lee is living proof that with dedication and hard work, anything is possible.
What has been Suni Lee's biggest challenge as an athlete and how did she overcome it?
Suni Lee understands that handling pressure is a necessary component of the gymnastics, as she has done gymnastics competitively since the age of 7.
After her Olympic success, however, Suni faces a different kind of pressure. This is the pressure that comes with the many opportunities offered to athletes who have won medals.
Suni is currently juggling multiple endorsement deals, interviews, and public appearances. While it is certainly exciting, it can also be overwhelming.
Suni is active on Instagram to interact and engage with all of her fans.
In order to stay focused on her goals, Suni has surrounded herself with a great support team. This team includes her family, friends, and coaches. With their help, she is able to stay calm and collected under pressure.
What motivates Suni Lee to continue pushing herself to the limits in gymnastics and in life overall?
Suni Lee is motivated by her love for the sport of gymnastics and her desire to be the best. She loves the feeling of flying through the air and landing a perfect dismount.
She also wants to inspire other young girls, especially those from underrepresented communities. She knows that she can be a role model for them and show them that anything is possible if you work hard enough for it.
As the first Hmong American to ever participate in an Olympic Games, let alone win a gold medal. She's become a beacon of honor for both Hmong and Asian American communities across the nation, and she doesn't carry the weight of that representation lightly.
She admits gymnastics is not easy and can be overwhelming. So she also believes that it is important to enjoy the journey. Don't get so caught up in winning that you forget to have fun. 
So keep working hard, stay focused on your goals, and enjoy the ride! Who knows where it will take you.
Suni Lee is an amazing athlete and an even more incredible person. She has overcome many challenges in her life, and she continues to strive for excellence in everything she does. We can't wait to see what the future holds for this history-making gymnast!
Do you have a favorite Olympian? Who are they and why are they your favorite? Let us know in the comments.