When my daughter first became interested in gymnastics, neither she nor I had any idea that it would become such a big part of our lives, of our family's life.
Life of a Gymnastics Mom
Today, from November to March our life pretty much revolves around the next meet, team practices, and private sessions.
Sometimes when I meet new gymnastics' moms. Or someone I know tells me how they can't wait till their son or daughter is involved in competitive gymnastics, I want to tell them that it isn't all medals and smiles, but I don't. I admit it's hard work, but in the end, it's all worth it.
Below, I've shared 10 things only gymnast's moms understand. If you are a veteran mom, you will totally get what I'm saying, and if you are a newbie, you will get a glimpse into the glamorous life of a gymnastics mom.
1. Music is No Longer Just Music. It's Potential Floor Music
My daughter LOVES music. In fact, she has loved music since she was a little girl. After doing two years of compulsory gymnastics, she had the opportunity to pick her own floor music.
From that moment on, music was never the same again. Don't get me wrong, she stills LOVES music, but now, every song on the radio must be picked apart to determine if it would be great floor music.
Where do you find good floor music for gymnastic routines?
From one mom to another, the best place to get gymnastics floor music is:
Floor Express Music
Jumptwist
YouTube
iTunes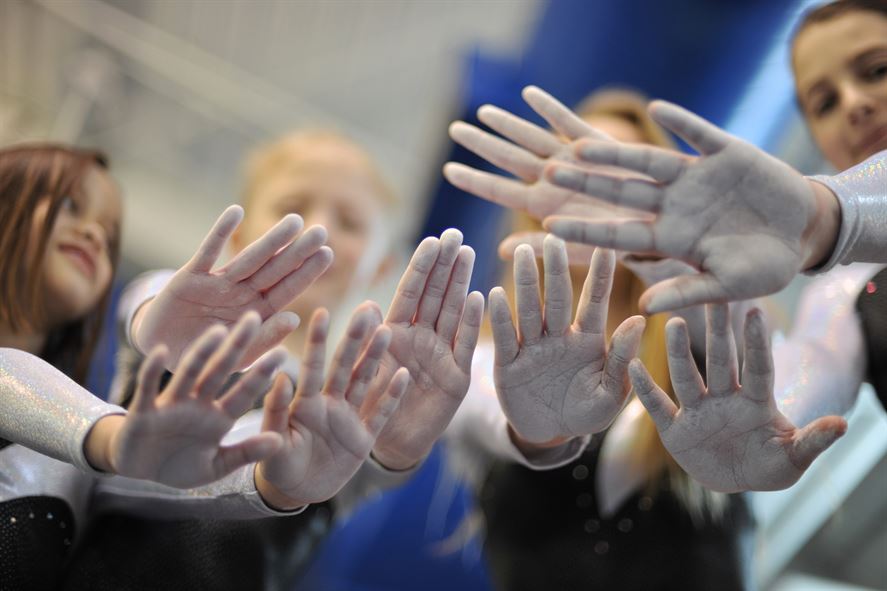 2. Rips, Tears, Blisters, and Blood: My Gymnast's Hands
The first time my daughter ripped the palm of her hand, we were both upset about it. She wore a band-aid for about a week and avoided the bars at all costs.
Now three years later, her hands look like they do manual labor. Think lumberjack, for a living, and she doesn't say a word about it. Now, she proudly announces when she gets rips on her palms because she says every rip is a sign that she just got better.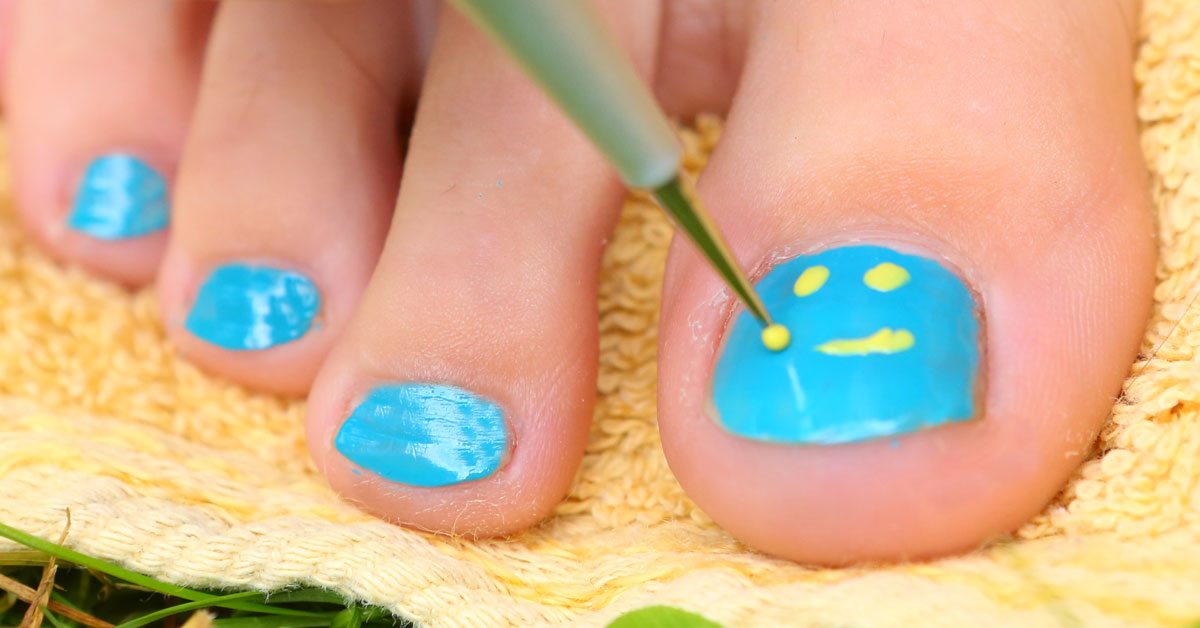 3. Don't Forget to Remove the Nail Polish
My daughter has the best coaches. Seriously, these ladies are wonderful with the team and the parents as well.
When my daughter was brand new to the team, we all had a big meeting and were given a list of things to do to prepare for meets. One of the requirements on the list was to remove all nail polish from fingers before meets.
No matter how hard I try, my daughter shows up to at least one meet with nail polish on her stubby, little toes. To all the moms out there, don't do this! Forgetting to remove nail polish before a meet is a cardinal sin.
4. My Living Room Is Now a Practice Gym
Spontaneous gymnastics can happen anywhere. Long before she was a gymnast, my little tomboy would climb the walls in my home. I don't mean that theoretically! She literally would climb the walls like Spiderman, especially doorways.
When she started gymnastics, we got her a practice mat and a beam. As she has progressed in gymnastics, I have lost more of my floor space to her practice equipment. In fact, I used to have a living room, and then I needed more space for training equipment.
5. My 10-Year-Old Is Ripped
I know gymnasts are ripped, but I didn't expect to see my 10-year-old walking around with ab muscles and massive arms and legs. She has bigger muscles than me, and she is closing in on her dad too.
While people in our family like to joke that she started developing shoulder muscles in the womb, it isn't true. Gymnastics has given her confidence and a body that rivals professional bodybuilders.
6. Practice Leotards Are Expensive
When my daughter started gymnastics, I was surprised at how expensive gymnastics leotards were. Then I had to buy my first competition "leo." Today, competition leos are the most expensive items in my daughter's closet.
7. Gymnastics Moms Are Yellers
I know what you are thinking, not all gymnastics moms yell at competitions. While this may be true, I bet you'll find that more moms cheer than don't.
When we attend my daughter's meets, she never has to worry about where I'm sitting or whether I'm watching. Instead, she just has to listen. Unlike some moms, I don't just cheer for my kid. I cheer for each of my daughter's teammates. All of them.
8. Watching Your Son or Daughter Compete With Hopeful Anxiety
Breathing isn't allowed when your child is on the balance beam.
I never realized how anxious I could be until I saw my daughter compete for the first time. As her skills have progressed, and her level becomes more difficult, my anxiety has got worse.
I used to watch with hopeful anxiety that she would be able to control her front hip circle on the uneven bars. Now, I hold my breath with one eye closed and a hand in front of my face while she is on the beam.
I like to think that it will get better someday, but I don't believe that it will. I've seen pictures of Olympians' parents, and I recognize those faces. They're hopeful they will nail it and ready for a train wreck, too.
9. My Car Is My Gymnast's Home Away From Home
Our home, gym, and school are in the same town, so we don't have hours of travel each week, but my car is still my gymnast's home away from home. Our car is just a dressing room on wheels.
Some days, she does homework, eats lunch, dinner, snacks, etc., and other days, it's a mobile dressing room. Whatever has to be done to get ready for gymnastics is usually done in my car.

Source: Personal Collection
10. Gymnastics Is Expensive, Time-Consuming, and Emotional, but We Wouldn't Have It Any Other Way
Some of my family and friends don't understand how or why gymnastics is such a big part of our lives.
Gymnastics is expensive, time-consuming, and emotional, but we wouldn't have it any other way.